The 22nd Annual Great Pottsville Cruise - Saturday, August 8th 2015
Get Ready.....
The Great Pottsville Cruise is gearing up for this year's event. We have some big surprises coming, so stay tuned! Friend us on Facebook at Pottsville Cruise or Like us at The Great Pottsville Cruise.
Appearing at this year's Great Pottsville Cruise, from A&E Televisions Hit Show "Shipping Wars", will be Jessica Samko. Come and meet Jessica "The Road Warrior" and her Bright Orange Volvo Truck.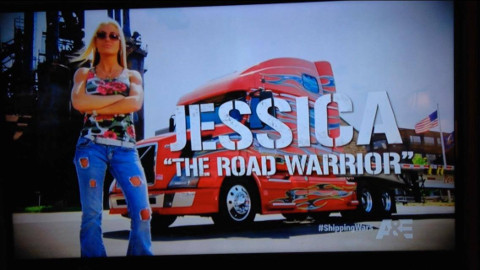 Don't forget to check out the Trophy List and Photo Galleries from the 2014 event.
2015 The Great Pottsville Cruise Flyer
Announcing the Veterans Car Giveaway
Become a Sponsor
Becoming a sponsor of The Great Pottsville Cruise of 2015 is a great way to advertise your business and support the Lions Club. We have multiple sponsorship opportunities available.
Sign up as a Raffle Run Location:
If your business is in Pottsville, Schuylkill Haven, Orwigsburg, St. Clair, Minersville area and would like to be a stop on this year's Raffle Run, the cost is $200.00. Click on the contact link and leave your name and number.
Get your business or organization name on The Great Pottsville Cruise T-Shirts:
This year's shirt will have last year's Best of Cruise Winner Rodney Updegrave's Cadillac Restomod along with two other cars. If your business would like to be on the back of the shirt, Spots are $100.00. Click on the contact link and leave your name and number.
Donate items for the Goodie Bags given out to the car owners on Cruise Day:
The Great Pottsville Cruise is asking any business that would like to donate items for the goodie bags. Each year, we stuff 500 goodie bags that we give out to the car owners that register for Cruise day. In the bags we give them the official cruise sticker that gets their car into the event. Also they get a dash plaque sponsored by D.G. Yuengling & Son, Inc., and the official cruise pin sponsored by Schuylkill County AAA and Santander Bank. Some ideas what we get are: Pens, key chains, business cards, samples, coupons for a discount to your business, flyers advertising your business, a product from your business. Maybe you are having an event after August 8th and would like to promote it print your flier and have it in the goodie bag. This is a great way to get your business or event noticed to many in and out of town people. Items can be dropped off at 12 Volt Dave's Audio, 2004 West Market Street, Pottsville The deadline is Saturday June 13th, 2015.
Any questions about being a sponsor call the Cruise Co-Chairman, Dave Clews, at 570-628-4561.
2015 Cruise Committee
Get ready to Rock & Roll at this year's Cruise
The Great Pottsville Cruise is pleased to announce our bands for Cruise day.
The Dave Mell Blues Band from the Reading area will be performing at Arch Street next to Paul Lazarchick's Bar and Grille (Office Bar) playing Blues, R&B, Classic Rock and Motown. Follow them on Facebook.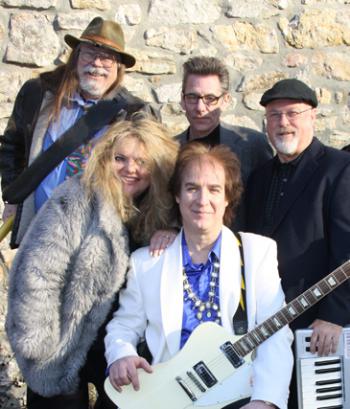 The Local Boys from the Pottsville area will be performing outside The Wooden Keg Tavern Pottsville playing Classic Rock.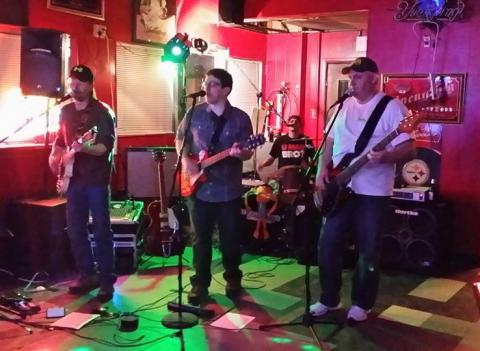 The bands will kick-off at around 6:00 PM.